Here's a quick journey through all the pieces created for one of my favorite series of games.
These first designs were created when I was still discovering how to get the laser running. A bit rough around the edges and overall design, but nonetheless a fantastic beginning!
Pixel's peeking for those Zelda pieces!
The Legend of Zelda: The Wind Waker
This design from the Wind Waker is one of the first creations from Arcanic Artistry as a fully-designed piece. Having never gotten to play as a kid, I picked up the game through an emulator and quickly playing it all the way through. Soon after, I purchased the HD version and played it alongside Leili before finally making this inspired design.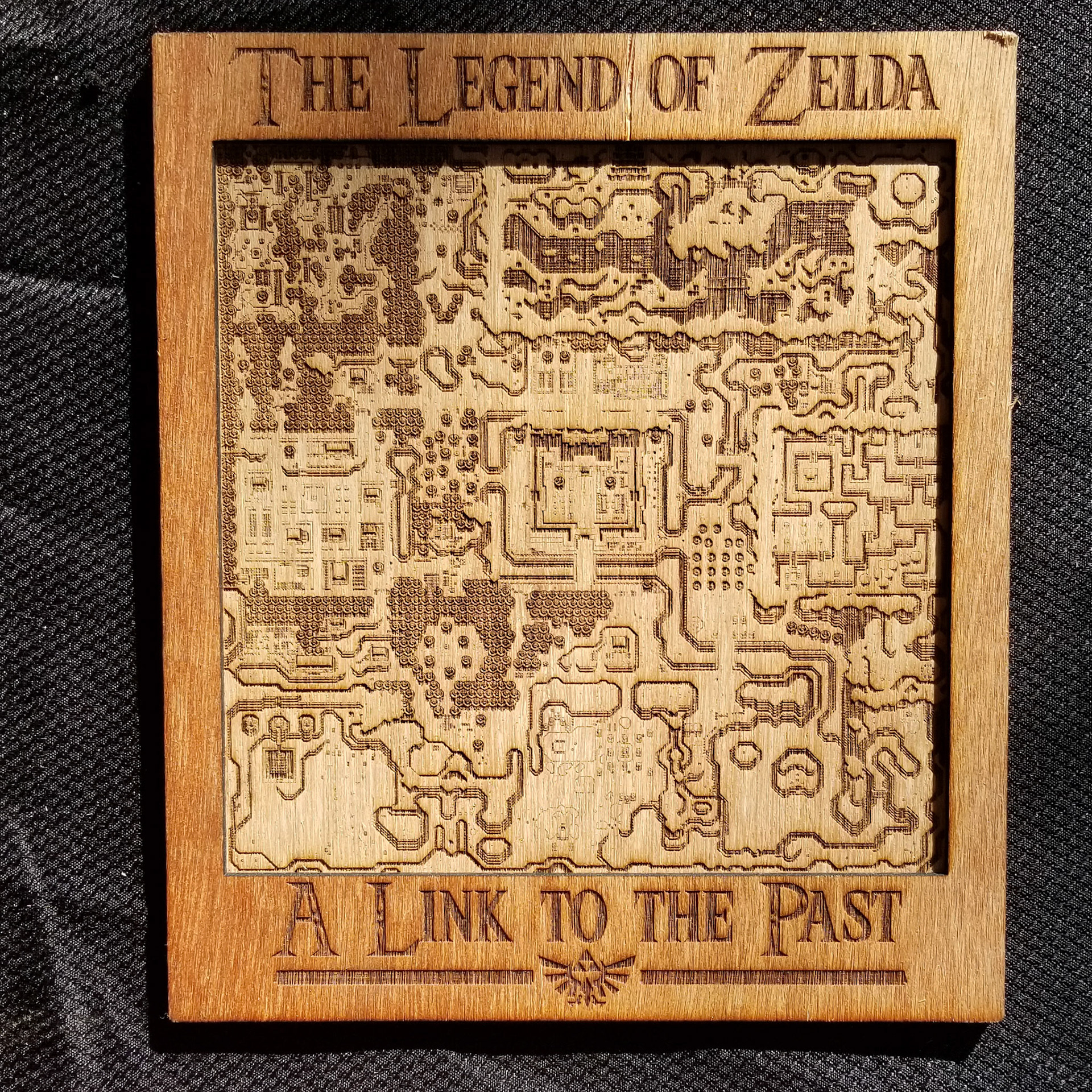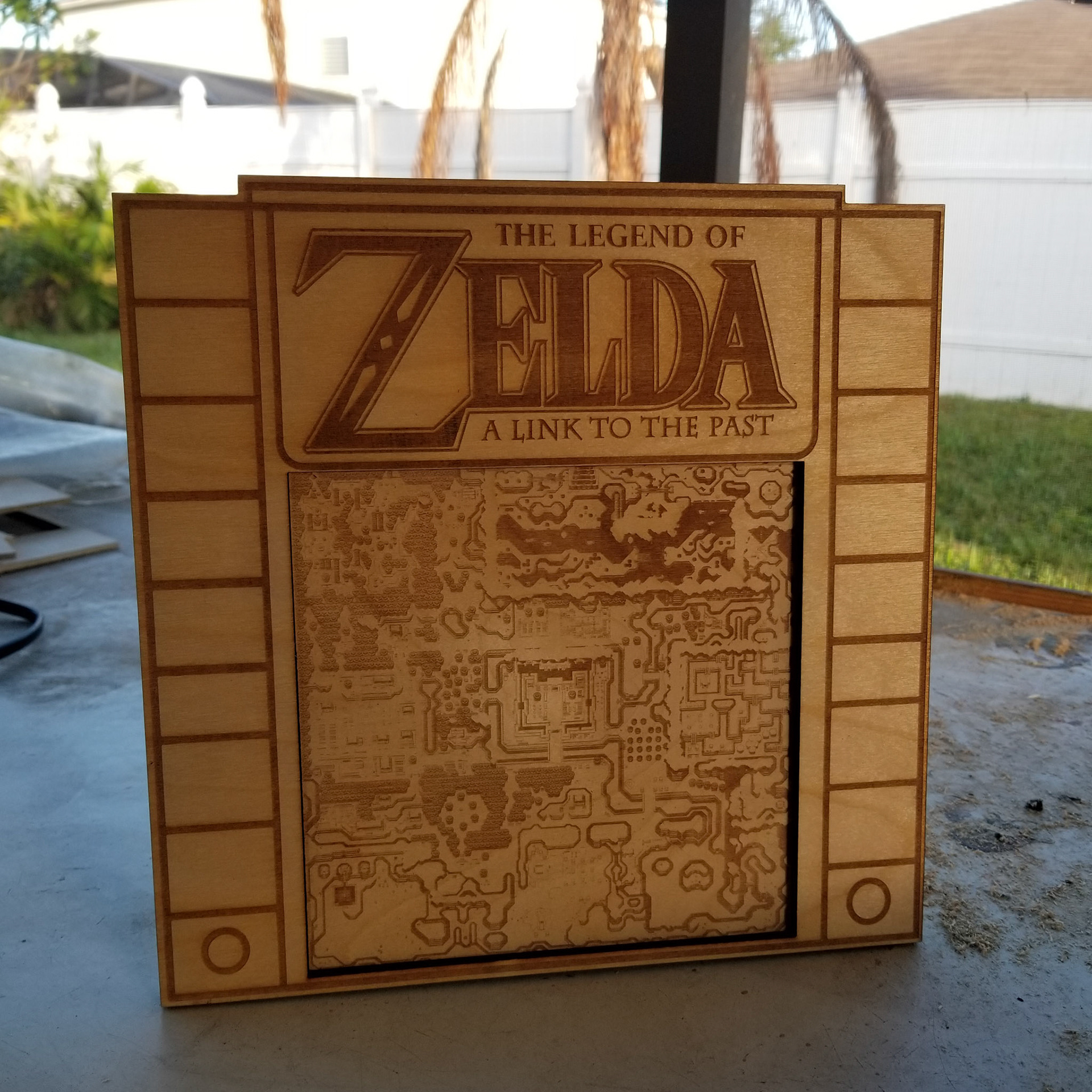 If you're interested in these two map designs, see the link to the right.