We want to be transparent– you'll pay less for larger items like Amiibo Stands on Shopify, since Etsy takes a higher percentage of every sale. Any amount of savings we can pass on we'll do our best to share. If you're interested in a custom order, feel free to message us and we'll discuss everything to make sure you have exactly what you want.
Have any questions? Feel free to contact us through the site, our social media, or email us at
ArcanicArtistry@gmail.com
and we'll get back to you as soon as possible.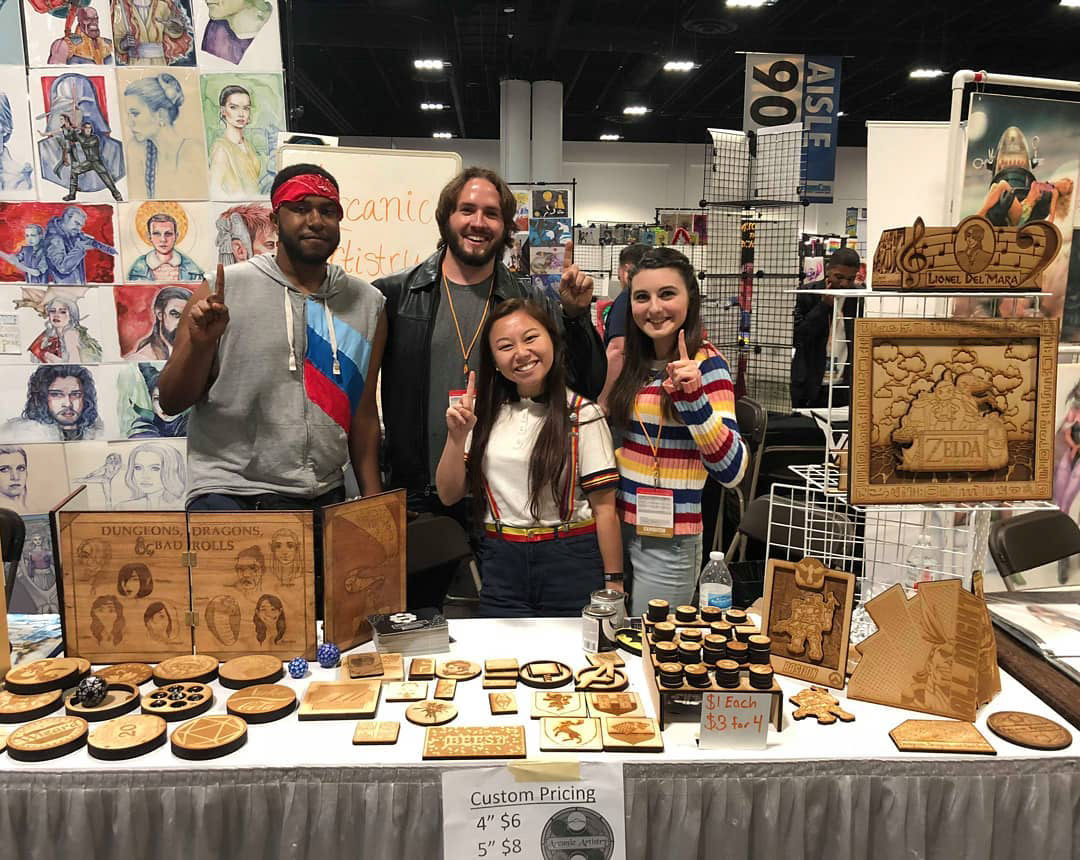 Arcanic Artistry was founded at the tail end of 2017 by Dakota and Leili. Dakota handles everything about the business from creation to management, and Leili has the evermore important role of managing Dakota.
Dakota made a few wooden coasters in his college's design lab and interest from social media inspired him to create more.
Soon after, we attended our first convention in 2018 with the help of our friends and now continue to make great things to share with the world.